Sponsors for Fall 2017–Spring 2018 school year
1. Sponsors of Baltimore-Rotterdam Operation Trash projects
in South Baltimore Gateway Schools:
Wereld Natuur Fonds, the Netherlands Chapter of World Wildlife Fund for Nature
Corporate sponsorship for videography costs at Lakeland school, spring 2018:


2. Grant for Fall 2017 workshops with Filbert Street Community Garden: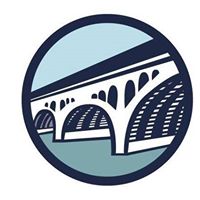 Partial funding provided by a SB7 Sagamore grant
---
Sponsors for Spring 2017
Sponsors of the spring 2017 Operation Trash exchange project
with Baltimore-Rotterdam schools:
Wereld Natuur Fonds, the Netherlands Chapter of World Wildlife Fund for Nature
---
Financial support over the years
Activities associated with the Baltimore-Rotterdam art/educational exchanges since 2008 have been partially funded by the following organizations:
---
Supporting institutions over the years
Many institutions have a connection with the Baltimore-Rotterdam artist exchange and its activities and provided support, as it evolved over time. They include:
---
About BRSCC
The Baltimore-Rotterdam Sister City Committee (BRSCC) is a volunteer-run committee based in Baltimore that conducts the sister city affairs. It is member of the Baltimore Sister Cities 501(c)(3) association, which is affiliated with the Baltimore Mayor's Office. BRSCC promotes economic, cultural, educational, health/environmental and other cooperation and exchanges between Baltimore, Maryland, USA and Rotterdam, the Netherlands, and supports Baltimore region's other activities and programs related to the Netherlands and the local Dutch community. The committee encourages engagement between the two cities to creatively learn, work, and solve problems together through reciprocal exchanges and projects.
More about our committee and its mission
Visit the BRSCC web site  and Facebook page for more information about the Baltimore-Rotterdam Sister City Committee's activities. Visit the BSC web site for more information about all of Baltimore's Sister Cities.