A Culture and Environmental Stewardship Exchange
This is a proposed online exchange program for Fall 2018 – Spring 2019 .
We are currently seeking funding for it.
For Learn Global, Act Local, an exchange between two middle schools — one in Baltimore and one in Rotterdam — the Baltimore-Rotterdam Sister City Committee (BRSCC) is teaming up with two experienced teaching artists, one from each city, to inspire students to explore commonalities and differences in cultural characteristics and environmental issues, then share the results with their communities. This collaboration melds two successful educational programs into an even more impactful learning experience:
Through Operation Trash, Rotterdam-based Avalanche Arts increases awareness of how our current waste disposal behavior affects our community, country and world, and how recycling plays a key role in sustainability.
Through Baltimore Green Map's Green Map Your Community, students gather information on the natural, cultural and "green" daily living resources that contribute to the vitality and sustainability of their neighborhoods. They create illustrated maps to share with their communities.
Students in this cross-cultural exchange will become truly 'linked' to each other, sharing their discoveries about their cultures, environmental assets, issues and best practices with their partner schools abroad through a remote learning website, social media, and by dual public presentations.
The Learn Global, Act Local exchange builds upon and expands previous environmental education exchanges between the two cities conducted by Avalanche Arts and supported by BRSCC.
Project coordinators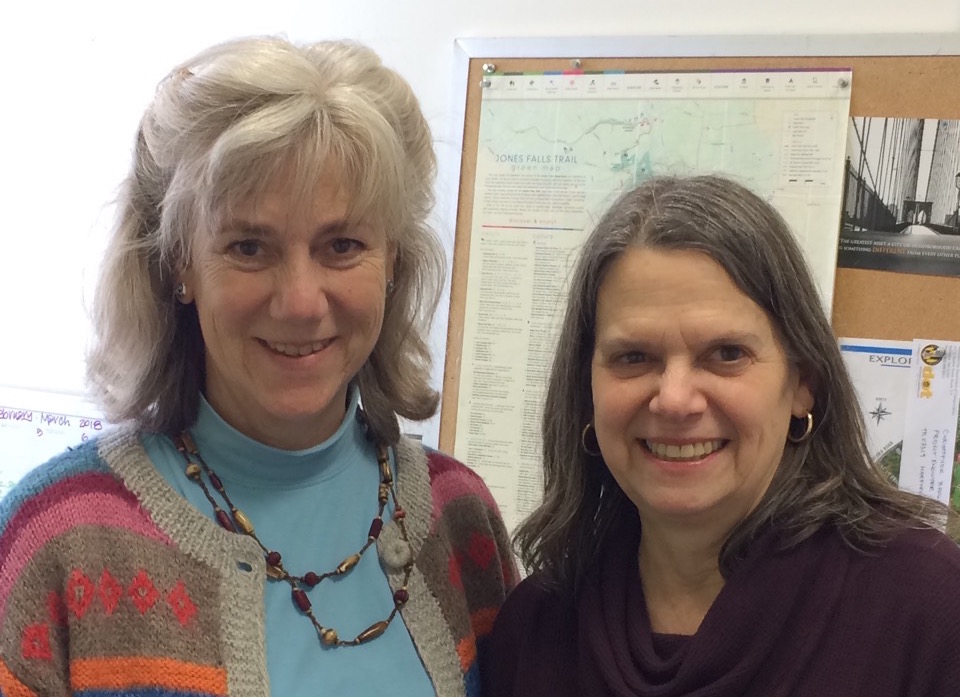 Kathie diStefano of Rotterdam-based Avalanche Arts ("Stichting Lawine" in Dutch), guest artist-educator with BRSCC since 2013, and Janet Felsten of Baltimore Green Map will join forces in this year-long project to develop and deliver workshops in both cities, targeted to 6-8th grade students who will learn about each others' community, culture and environmental challenges through a virtual exchange.
Kathie diStefano
Kathie's Playing in a Cleaner Neighborhood and Operation Trash workshops focus on trash and recycling, helping students to develop awareness of local and global problems and solutions, then create messaging through performance as well as other creative arts. Drawing on her theatre training, Kathie has developed educational curricula tailored to every grade level. She has won a "Leaders for a Living Planet" award from the World Wildlife Fund for Nature for her educational projects about trash and recycling. With her cross-Atlantic background, she has insights on the differences and similarities between US and Netherlands cultures and can help broaden students' worldview.
Janet Felsten
Janet has integrated her architect/urban planner's perspective into a long career in built environment education. She is an advisor/consultant to the international Green Map System (www.greenmap.org) as well as founder of the local nonprofit Baltimore Green Map. Janet's Green Map Your Community workshops guide students in a research and design process. Employing Green Map® icons, an international symbol language shared by environmental activists in 65 countries, they create illustrated maps that reflect their community through a sustainability lens. They also identify organizations through which to channel civic activism. This mapping prepares geographic and social context for deeper exploration via Operation Trash. The resulting products may be in both print graphic and digital formats. baltogreenmap.org
Interested in sponsoring this program?
Contact